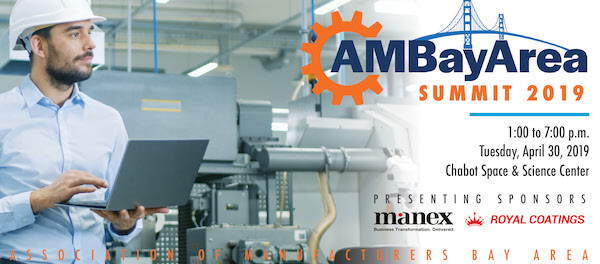 By James Gardner, Executive Director of the Association of Manufacturers Bay Area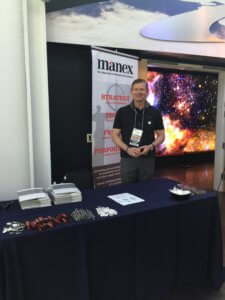 On Tuesday, April 30, nearly 280 manufacturers, service providers, and community partners gathered at Chabot Space and Science Center in Oakland for the AMBayArea Summit 2019.
Leading the program was a very lively networking session with 25 different exhibitors, including Presenting Sponsor Manex Consulting, filling the venue's upper rotunda and stretching down the hall to the mezzanine. Manufacturers, service providers, and educators filled the space with a diverse array of information to share and opportunities to learn & connect.
The AMBayArea booth offered attendees an immediate location to join the Association and provided a survey for manufacturers to described their concerns and pain points. Are you a manufacturer? Take the survey at ambayarea.org/painpoints.
Providing a thought-provoking keynote was Rosemary Coates, Executive Director of the Reshoring Institute. Long before Ms. Coates began helping U.S. companies reshore, she was helping them offshore and diversify their production capabilities and supply chains. With 25 years as a management consultant for over 80 companies, from high tech to healthcare, from food distribution to oil & gas, Ms. Coates is a recognized global supply chain architect and bestselling author.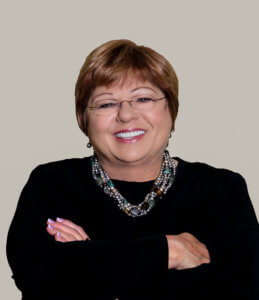 Coates shared her perspective on the continued rise of automation and the ability of new technologies to support US manufacturing. She also acknowledged the implementation challenges that each company must negotiate, based on their own unique circumstances. Coates used the concept of Total Cost of Ownership and the need to carefully study the economics and risks of any decision about production and supply chain, be it reshoring or offshoring.
A key decision point in establishing production in any location is the availability of skilled talent and the critical need for so-called "new-collar" workers. These are individuals who possess capabilities augmented beyond their blue-collar peers, who also have acquired some of the knowledge & skills historically reserved for degreed engineers.
Breakout Sessions
In response to feedback from the manufacturing community, this year saw a dramatic augmentation of our breakout offerings. Twelve in all, topics ranged from shop floor operations to tax incentives to employee health:
First Block: 3 to 4 p.m.
Value Stream Mapping: A Case Study presented by Scandic Springs and Manex Consulting
Happy, Healthy Employees Minimize Cost presented by Rendle's David Mayer
Industry 4.0: Cybersecurity for Factories presented by Manex Consulting technology expert Bala Balachander
Design Thinking for Innovative Products session led by Berkeley Innovation Group
Tax Credits & Incentives presented by Sensiba San Filippo's Bill Abel
Apprenticeship & Internship, paneled by manufacturers and moderated by Mark Martin of Bay Area Community Colleges
Second Block: 4 to 5 p.m.
Identifying Waste in Operations presented by Manex's Walt Tarpley
Export & Tariffs with experts from the financial and physical supply chains, moderated by ALOM Founder & CEO Hannah Kain
ETP Funds presented by ETP's Renee Pierce and the Alameda County Workforce Development Board Executive Director, Patti Castro
How Having a Social Mission Can Grow Your Business presented by Kuli Kuli's Founder & CEO Lisa Curtis
Industry 4.0: Automation & IoT  presented by by Manex Consulting technology expert Bala Balachander
21st-Century Employability Skills presented by Dr. Steven Meneses of New World of Work
A fun, lively, and highly relevant presentation over dinner…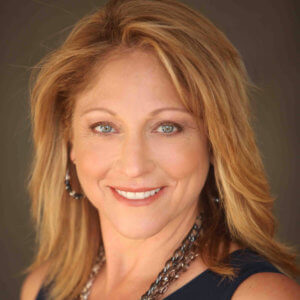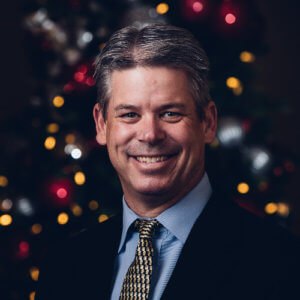 Margaret (Magi) Graziano, Chief Evangelist for KeenAlignment and Michael Lowe, General Manager of AB&I Foundry gave rousing final speech to cap off the program. Graziano is a noted expert in helping companies build positive work cultures across the country, and in working with AB&I, the company has seen dramatic improvement in employee involvement. The two shared the story of AB&I's cultural transformation, making the point of the need for greater worker engagement and the pervasive issue of workplace disconnect in our society.
Finally, attendees convened to the Exhibit Hall to connect and share their thoughts and impressions of the event over a glass of wine.
About the Author
James Gardner is the Executive Director of the Association of Manufacturers Bay Area (AMBayArea), a trade group dedicated to workforce development, member education, purchasing power, collaboration and grassroots advocacy for Bay Area manufacturers. For more information visit, ambayarea.org.