By Gene Russell, Manex President and CEO
Lean manufacturing offers significant benefits during inflation
I see a lot of predictions out there on inflation and recession. How about stagflation? Did you live through that one? Given current workforce shortages, no one can imagine that one. However, structural unemployment could occur – look what's happening in tech. In economics, stagflation or recession-inflation is a situation in which the inflation rate is high or increasing, the economic growth rate slows, and unemployment remains steadily high. It presents a dilemma for economic policy, since actions intended to lower inflation may exacerbate unemployment.
A rise in the world's middle class comes with a rise in global demand for the same products
There are several reasons to expect inflation to continue even with rising Federal rates seemingly crushing demand in consumer and housing sectors. That is the rise of the global population and the rapid acceleration of a new middle class with high consumption rates. The global population has risen from under 3 billion 65 years ago to 8 billion in 2022. This population growth has recently been accompanied by a rise in the middle class in several countries. China now has a middle-class population of 707 million – which is larger than the entire population of the United States. The stressors on the environment have been clear, and resources continue to become scarcer and scarcer. Water, fertilizer, petroleum, and rare earth minerals are being chased by more and more economies. Populations previously on bicycles are now driving automobiles and flying all over the world.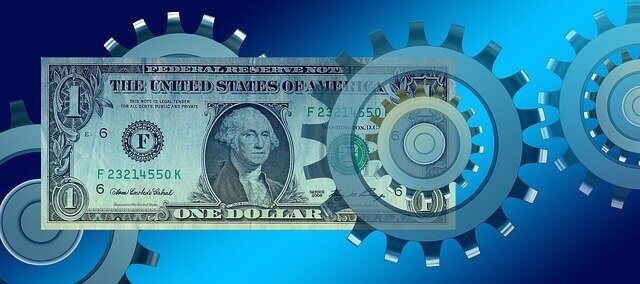 Demand-pull inflation arises when the total demand for goods and services (i.e., aggregate demand) increases to exceed the supply of raw inputs, finished goods, and services (i.e., aggregate supply) that can be sustainably produced.
The excess demand puts upward pressure on prices across a broad range of goods and services and ultimately leads to an increase in inflation – that is, it 'pulls' inflation higher.  In other words, even with the Fed's intervention, large swaths of the economy may continue to have inflation due to supply shortages/too much demand from too many people.
What Can Manufacturers Do to Weather Inflation?
A recent Harvard Business Review article, "Six Strategies to Help Your Company Weather Inflation" by Jason Heinrich, Simon Henderson, Tom Holland, and Megan Portanova, aligns well with the types of Manex projects we see accelerating in demand:
Get spending visibility.
Differentiate between strategic and nonstrategic spending. *Be very careful of the strategic costs.
Unpack the drivers of spending. *After visibility, develop granular price and quantity views on spending.
Reduce consumption. *Reduce consumption particularly when you have no ability to move your supply chain.
Eliminate work. *Eliminating unnecessary work is Lean.
*The authors cite companies that automated prior to Covid having weathered the economic challenges better.
*Manex comments on the authors' strategies.
We do not typically hear about Lean manufacturing being an inflation hedge, but we have seen a sizeable uptick for all the elements of Lean and Lean training recently at Manex. Anything that lowers costs through efficiencies is going to be led by Lean. Being able to have a pricing advantage through quality that includes delivery to your client's dock is an advantage of having ISO quality management in place and we see a strong demand for quality management systems (QMS) as well. One of the first areas of competitive cost advantage is in the layout of your plant.
Factory layout drives operational costs. Lean principles applied to layout are fundamental for today's industrial factory. Manex frequently provides before and after recommended value stream maps (VSM) and analysis to drive a more efficient layout. In the face of shorter product life cycles, higher product variety, unpredictable demand, and shorter delivery times, having manufacturing facilities with poor flows can't remain competitive. Poor factory flow also increases breakage, scrap, rework, handling errors, setups, and other operational inefficiencies. Legacy layouts that "happened" over time, like poor street layouts and messy intersections will jam traffic in cramped cities, existing poor layouts result in imbedded additional cost to your products.
However, these challenges can be countered for your existing resources through plant layout optimization. Applying principles of Lean manufacturing flow leads to increased industrial productivity through reducing waste. Lean consultants, through their rich experience, will appropriately plan and position processes, materials, machines, equipment, people, manufacturing support functions and facilities to create the most effective factory layout to deliver your products. Expansions and relocation will also benefit from a Lean factory layout analysis before your decisions.
The economy is on a unique and uncertain path as all cycles tend to be. Each downturn and each recovery are unique. What I've seen from leading a turnaround at a home décor manufacturer during the housing financial crisis and just over a decade of serving manufacturing clients at Manex is that intelligently planned decisive action wins.
About the Author
As Manex President and CEO, Gene Russell is a driving force behind the firm's successful track record in helping California manufacturing companies grow and thrive. He has held three successful CEO positions over a 20-year period for businesses that included early-stage, private equity, and non-profit. He has served as senior leadership for global Fortune 100 and iconic consumer-branded companies. Prior to Manex, Russell led a turnaround at a California midsized manufacturer. His experience in global sourcing and manufacturing over several decades led him to Manex where he brings real-world experiences, and as a result, a personal passion to restore and invigorate domestic USA-based manufacturing.