Competitive Need-Based Grants f0r Make.Work. Space. Available to Northern California Makers, Small Manufacturers
The Corporation for Manufacturing Excellence (Manex) and Make.Work.Space. are pleased to announce a new partnership that provides emerging industrial and product designers, small-batch manufacturers and modern inventors with access to a shared micro-factory facility, including wrap-around services that make it easier, faster, and more cost-effective to get great ideas into the world.
Manex's mission is to grow manufacturing and manufacturing jobs and is a part of the California Manufacturing Network and the Manufacturing Extension Partnership (MEP) National Network in partnership with California Manufacturing Technology Consulting (CMTC). The East Bay has the second-highest concentration of manufacturing firms in Northern California.
Make.Work.Space. is a first-of-its-kind membership space for industrial and product designers, small-batch manufacturers and modern inventors. The Oakland location has everything one needs to design, prototype, fabricate, and bring their ideas to market. This includes thoughtfully designed workspaces, modern manufacturing machinery, robust business support services, and an engaged community.  Manex will support a maker, a small company or an early-stage company through a competitive scholarship program.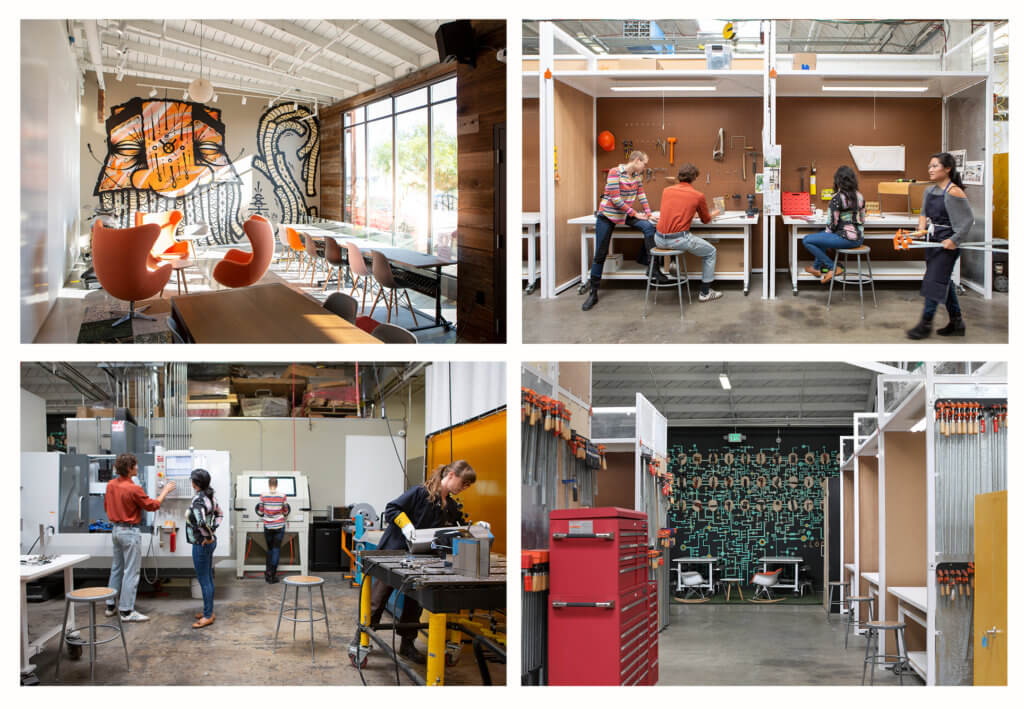 Make.Work.Space. brings shared economy efficiencies to the manufacturing sector in the East Bay, supporting the development of new products, inventions and small-scale manufacturing.
Make.Work.Space. is conveniently located in a redeveloped 20th-century factory near BART, bus lines and commercial trucking routes. The facility has over $750,000 in micro-factory infrastructure, including industrial-grade CNC equipment and production machines that enable monthly members to access the professional-grade tools they need without tying up precious capital or creating cumbersome operational needs. Available CNC equipment includes: 3-axis Haas Metal Mill with automated tool measurement and changing; 2-axis Haas Metal Lathe; 2-axis ShopSabre High-Speed Router with automated tool measurement and changing; and, a Boss Laser 1630 100w laser cutter and engraver for wood, metal, acrylic, cork, glass and stone.
Together, organizations like Manex, MEP, and Make.Work.Space. are creating a renaissance in modern urban manufacturing, helping the Bay region and beyond stay inventive, speed innovation, and create products that can truly change the world.
Manufacturers interested in taking advantage of this opportunity should contact Michael Shabaka, Ph.D., Director of Sales and Innovation Excellence for Manex. He can be reached at 925.807.5101 or mshabaka@manexconsulting.com. For more information about Make.Work.Space, call 1.833.625.3967 or email hello@makeworkspace.com.
An application is required and space is limited. If you are interested in receiving an application, please complete the Grant Interest Form below.