Kaizen is a system of improvement and self-changing and refers to practices that focus upon continuous improvement of processes in manufacturing.
Kaizen can quickly impact your bottom line in the following ways: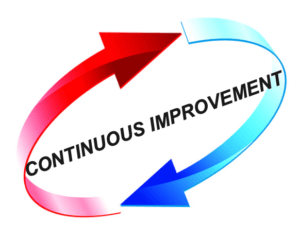 Improve Visual Controls
Eliminate Clutter
Reduce/Eliminate Waste
Implement Standardized Work
Improve Material And Information Flow
Organize Tools And Fixtures
Reduce Setup And Change Over Times
Create Repeatable Processes
Reduce Floor Space
Improve Company Morale
Reduce/Eliminate Overtime
Train Team Members To Identify and Eliminate Waste
Improve Communication
Foster Team Environment
Quickly Impact The Bottom Line
Kaizen is a system that involves every employee — from upper management to the cleaning crew. Important business issues are selected for focused team problem solving efforts, then your Kaizen teams will establish best practice standards and continually improve those standards. To support creating improved standards Kaizen methods include training, materials and facilitation needed for employees to achieve the higher standards and maintain their ability to meet those standards on an ongoing basis.
A significant obstacle to Kaizen in many corporations is that problems are seen as negatives. In Kaizen, problems are opportunities to improve and with Kaizen we want to find, report, and fix problems. Kaizen encourages and rewards the identification of problems by all employees.
Benefits

Kaizen reduces waste in areas such as inventory, waiting times, transportation, worker motion, employee skills, over production, excess quality and processes.

Kaizen improves space utilization, product quality, use of capital, communications, production capacity and employee retention.

Kaizen provides immediate results by continually making small improvements that improve processes and reduce waste.
Approach
Manex's Kaizen program is a phenomenal hands-on, onsite workshop to help improve your operation and production activities and often has immediate and measurable ROI.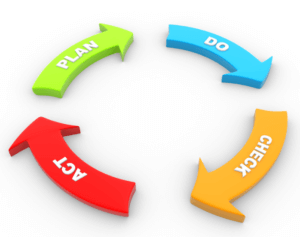 Typically, many "Kaizen" ideas can be implemented quickly using the Plan, Do, Check, Act methodology. The PDCA process is the methodology used to drive continuous improvement in Lean. The cycle assures the continuity of Kaizen to maintain and improve standards.
For more information or to schedule an appointment, please contact us at info@manexconsulting.com or 925.807.5100.