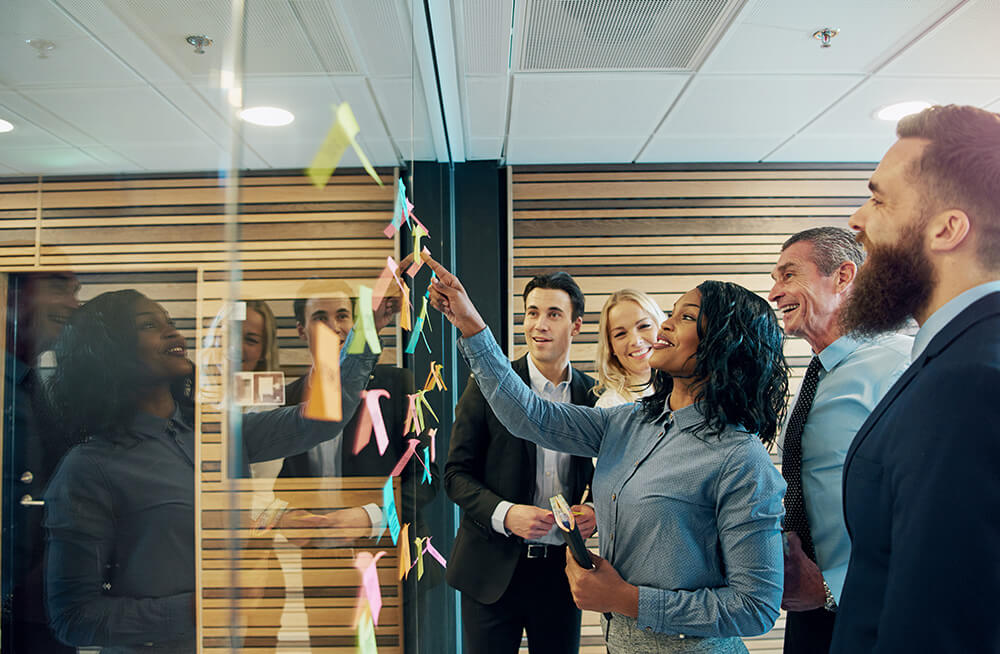 By Gene Russell, Manex President and CEO 
Take full advantage of your workforce's knowledge, initiative, imagination and entrepreneurial abilities.
Through our workshops and leadership training we have seen C players quickly go to A players while maintaining the same role or stepping into a new one.
Executive leadership seeks continuous improvement. Those who can turn the people in their teams into stars are true leaders. Hierarchy, position, imposition of will just will not cut it in today's labor market. Our program produces an improved team with new skill sets through the true leadership, and enthusiasm of the client's Executive team.
People buy into the leader before they buy into the vision. —John Maxwell
Earn your leadership every day. –Michael Jordan
A leader is best when people barely know he exists, when his work is done, his aim fulfilled, they will say: we did it ourselves. —Lao Tzu
Where there is no vision, the people perish. —Proverbs 29:18
I must follow the people. Am I not their leader? —Benjamin Disraeli
Innovation distinguishes between a leader and a follower —Steve Jobs
My job is not to be easy on people. My job is to make them better –Steve Jobs
You manage things; you lead people. —Rear Admiral Grace Murray Hopper
Leadership is the capacity to translate vision into reality. —Warren Bennis
Lead me, follow me, or get out of my way. — General George Patton
Before you are a leader, success is all about growing yourself. When you become a leader, success is all about growing others. —Jack Welch
A leader is a dealer in hope. —Napoleon Bonaparte
You don't need a title to be a leader. –Multiple Attributions
The first responsibility of a leader is to define reality. The last is to say thank you. In between, the leader is a servant. —Max DePree
The challenge of leadership is to be strong but not rude; be kind, but not weak; be bold, but not a bully; be humble, but not timid; be proud, but not arrogant; have humor, but without folly —Jime Rohn
Manex's unique Entrepreneurial Workshop Training Series helps provide your leaders and managers the leadership tools to dramatically enhance employee ownership and empowerment within your organization.
For dynamic companies who know ongoing change and continuous improvement is critical to their success, this leadership workshop series will not only help your employees embrace change, it will teach them how to lead it.
This leadership training focuses on the skills your leaders and managers will need to create this environment. They will learn how to greatly enhance communication functionally and cross-functionality. They will gain an understanding of what makes great Leaders successful and how to emulate them.
Each workshop is designed to help ensure the participants take what they learn and apply it in the workplace. Within each workshop, action plans are developed, shared by the participants then executed between workshops.
This powerful methodology helps the participants build their leadership skills culminating with the "Creating an Entrepreneurial Workplace" workshop. The participants get the opportunity to lead critical company initiatives with the buy-in and support of the executive team. Each person becomes part of the solution to help take your company to the next level.
Manex trainer and bestselling Author, Michael Levin, will lead the series at your offices or facility. Contact Michael Shabaka, Ph.D., at mshabaka@manexconsulting.com.
Manex has provided leadership training in San Francisco. SF Bay Area. San Francisco Bay Area. South San Francisco. San Bruno. Santa Clara. Palo Alto. Redwood City. Daly City. Santa Clara. Concord. San Jose. Fremont. Hayward. San Leandro. Oakland. Berkeley. Alameda. Richmond. Marin. San Rafael. Benicia. American Canyon. Santa Rosa. Napa. Sonoma. Novato. Fairfield. Vacaville. Dixon. Davis. Woodland. Sacramento. West Sacramento. Roseville. Rancho Cordova. El Dorado Hills