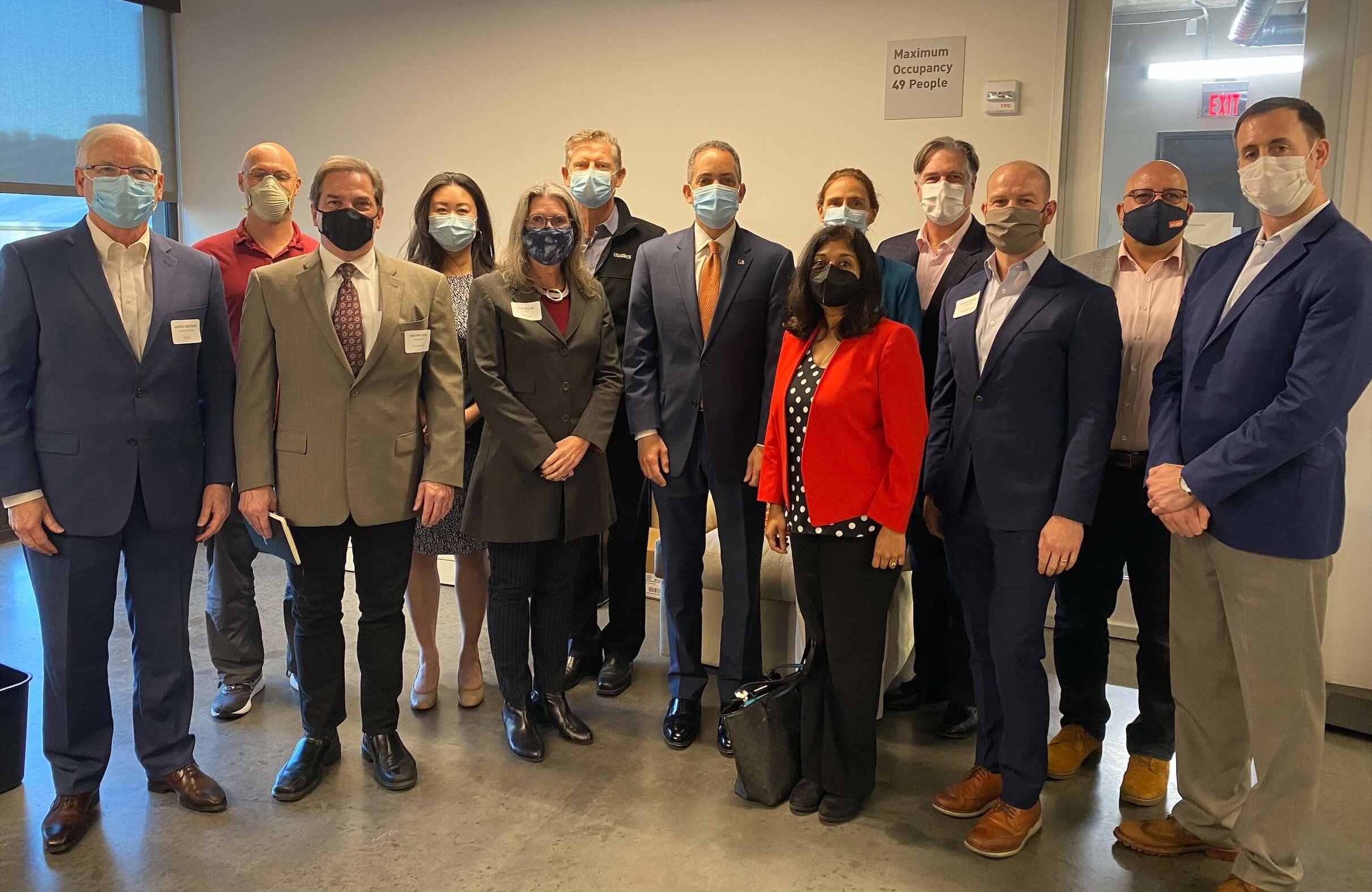 California Manufacturing Technology Consulting (CMTC), The Corporation for Manufacturing Excellence (Manex), and SFMade hosted a manufacturing roundtable discussion with Deputy Secretary of Commerce Don Graves on December 7, 2021. Several Manex clients were invited to speak with Mr. Graves to provide insight into being a manufacturer in California.
Executives from APROE, BAYCABLE, Elcon Precision, Green Circuits, Mawi DNA Technologies, Priority Architectural Graphics, and Thermo Fusion were in attendance, as well as Laura O'Neill, Department of Commerce Director of Public Engagement; Sam Marullo, Department of Commerce Policy Advisor; James Watson, CMTC President and CEO; Gene Russell, Manex President and CEO; and Sue Sigler, SFMade CEO.
The manufacturers presented their businesses and recent successes (due in part to available federal funds from the NIST MEP program under the Department of Commerce) to Mr. Graves and his team. Mr. Graves was well prepared and spoke to the group and individual executives in roundtable format on specific challenges for California-based manufacturing companies. Topics included workforce development, IP/trademark protection, supply chain, COVID-19 lasting effects on businesses, increasing health care costs for employers, inflation, and vital onshoring support from the federal government.
"These one-on-one discussions between a Deputy Secretary and C-level manufacturing professionals are important," said Mr. Russell. "I felt that Don Graves and his team treated it that way. The fun part was also seeing everyone able to enjoy the dialog on vexing and difficult challenges. This approach is what makes this country great at solving problems."
During his trip to the Bay Area, Mr. Graves also spoke on the critical supply chain issues facing the United States at the semiconductor trade show SEMICON West 2021 at the Moscone Center in San Francisco.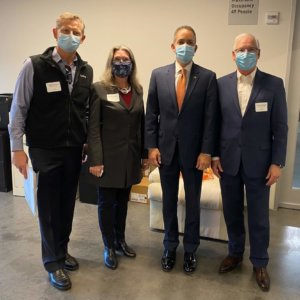 Pictured: Gene Russell, Manex President and CEO; and Sue Sigler, SFMade CEO; Don Graves, Deputy Secretary of Commerce; and James Watson, CMTC President and CEO.