By Michael Shabaka, Ph.D., Director of Sales and Innovation Excellence for Manex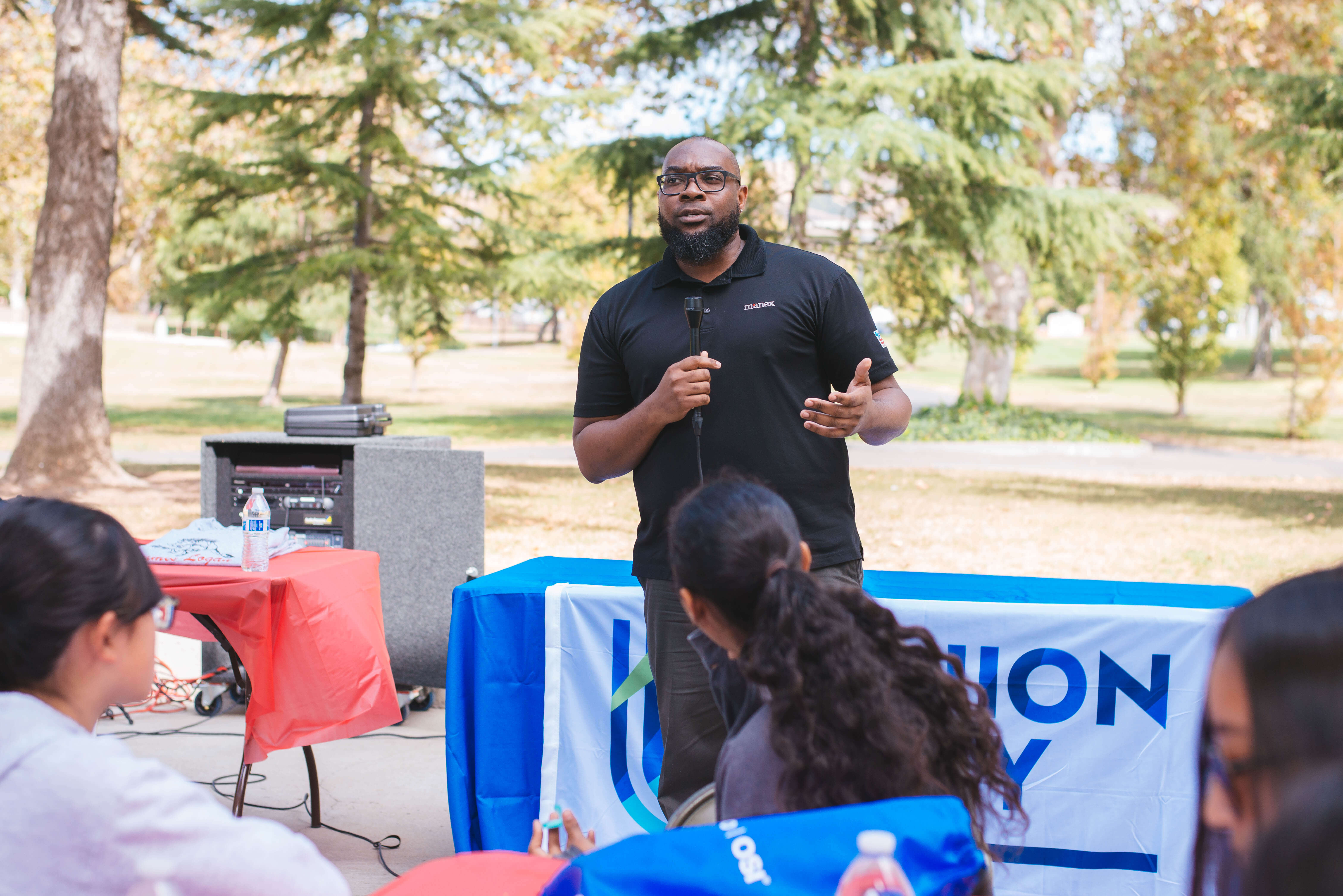 Manufacturing Day (MFG Day) is a celebration of U.S. manufacturing that is meant to inspire career choices in or related to manufacturing. Thousands of manufacturers around the country open their doors to inspire the next generation of manufacturers. MFG Day first began in 2012. While MFG Day occurs on the first Friday in October, the event has become a week-long education and celebration event in support of the Made In America movement.
MFG day is an opportunity for manufacturers to open their doors to their communities with a goal of inspiring the country's high school students to consider careers in manufacturing. Manufacturing is often seen as a dirty and hazardous job and the open-house format of MFG Day allows the community to see first-hand the exciting career choices available to them and often in a high-tech, very clean, safe environment.
The Corporation for Manufacturing Excellence (Manex) actively participates in MFG Day events. Manex's participation ranges from facilitation of MFG Day Events, providing information to manufacturers that would like to host an open house or Manex's staff taking active roles in partnership with community stakeholders in support of manufacturing.
This year, I participated in the James Logan High School and Union City MFG Day events. As an alumnus of James Logan High School and former resident of Union City, I jumped at the chance to partner with Ms. Gloria Ortega, Economic Development Manager for Union City on this year's MFG Day events.
I was honored when asked if I would also give my personal view on careers in manufacturing in a ceremony for James Logan High School students. Manex's role as the MEP/NIST Affiliate for the Greater Bay Area and Sacramento Valley since 1995 meant that I'd likely tour manufacturers that had used Manex's services. Our first stop was Mizuho OSI, which makes operating tables for hip replacement surgeries. Mizuho has revolutionized the medical industry by creating an operating table that allows a hip replacement patient to begin walking the same day of their operation! Mizuho has a state-of-the-art facility in Union City and would make anyone interested in medical devices or robotics excited. (View the Misuho OSI case study.)
Another event was held at United Mechanical Engineering (UMEC), which is a minority and woman owned machine shop. UMEC makes parts for rail transportation systems and it's likely that if you've taken any rail-based transit system, you've seen their products in action. (View the UMEC case study.)
The career opportunities in manufacturing are limitless. While I personally never thought I'd be a part of this exciting community, I've come to realize there is nothing like having an idea or vision and seeing that idea become a tangible item that you can touch. That's at the core of what I consider manufacturing. Think about it — everything you touch was an idea someone had, and it took a manufacturer to make it.
In my role as Director of Sales and Innovation Excellence for Manex, I visit all types of manufacturing companies, from large-scale food manufacturers to the supplier that makes parts for one of the hottest electric vehicles on the market today.
I would encourage anyone beginning their education or career, or anyone re-entering the workforce, to consider a career in manufacturing.