Funding is available now for qualifying small manufacturers in California through the Small Business Technical Assistance Expansion Program (SBTAEP).  This blog post explains funding criteria, and consulting and training services Manex can provide to help small manufacturers tackle unique manufacturing business challenges. Manex is the NIST Manufacturing Resource Center for the Greater Bay Area and Sacramento Valley. We are funded by the State of California, NIST MEP and client dollars.
Manex has received its third Small Business Technical Assistance Expansion Program (SBTAEP) Grant for services rendered to small manufacturers covering October 2021 to October 2022
How does a small manufacturer qualify for the SBTAEP grant funding?
A small manufacturer is defined as having up to 75 employees for the purposes of this grant. The funds are used on consulting and training programs.
There are four key qualifiers in our program:
Manufacturers
Max 75 Employees
Minority, Woman or Veteran Owned
If you are in a FEMA declared county requirement 3 on ownership does not apply.
All small firms in FEMA disaster-impacted counties can qualify for the grant. The declared counties are:
San Mateo County
Santa Clara County
Solano County
Sonoma County
Napa County
Yolo County
Businesses in all other counties must be owned by a veteran, woman or minority (African American/Black, Asian, Native American or Alaska Native, or Native Hawaiian or Pacific Islander, or LatinX/Hispanic) and have under 75 employees. For Manex, those counties are Alameda, Contra Costa, Marin, El Dorado, Sacramento, San Francisco, and Sutter.
Contact Manex for small manufacturing training and to find out if you quality for SBTAEP grant funds.  
Last year, Manex was able to provide just under 30 different firms a wide array of programs thanks to the State of California's SBTAEP Grant. This is just one of these stories.
Small Business Success Story: Priority Architectural Graphics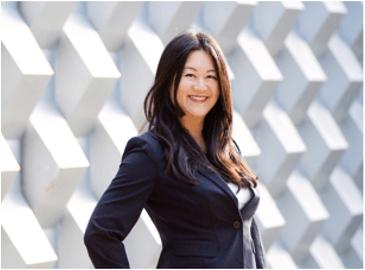 Priority Architectural Graphics
Juliana Choy Sommer
President & Owner
1260 Egbert Avenue
San Francisco, CA 94124
prioritygraphics.com
(415) 643-1144
California Assembly District CA12 – Nancy Pelosi
California Senate District SD11 – Scott Wiener
Service Provider: The Corporation for Manufacturing Excellence (dba Manex), San Ramon, CA
Company:
Priority Architectural Graphics (PAG) is an Asian American woman-owned business. Founded in 1995 by owner Juliana Choy Sommer, PAG's roots were in design and production of custom engraving for local businesses. PAG is now San Francisco's leader in exterior and interior architectural signage and graphics.
With over 500 clients spanning across the public and private sector in housing, government, transportation, education, healthcare, and retail, PAG streamlines the design, production, and installation process for signage. The team at PAG leverages their deep experience and strong relationships with certification agencies and union installers to overdeliver for its clients and continues a strong tradition of innovation in both sign fabrication techniques and client-company real-time collaboration.
In 2018, the company was recognized by State Senator Scott Wiener as San Francisco's awardee for California Small Business Day 2018. In 2020, PAG was also honored by the San Francisco Business Times on its Fast 100 List as one of the fastest-growing private companies in the Bay Area. In April 2021, PAG was awarded Minority Enterprise Business of the Year by ASIAN, Inc.
Challenge: Manage Business Acquisition and Integration
After the success of the previous year's process improvements with Manex, PAG purchased VKK, a competitor's shop, doubling their manufacturing capacity. PAG is strategically integrating the two entities into a single company and working closely with Manex on these integration activities, including building skills across the organization to enable capacity growth across sales, estimating, project management, operations, and installation.
Solution: Employ Risk Assessment, Acquisition Integration, and Operational Processes
Manex recommended a four-pronged approach to solve PAG's integration challenges:
A risk assessment of the existing manufacturing equipment and layout at the VKK facility as well as at the PAG facility to determine risks and solutions.
Utilize Manex's expertise in manufacturing scaling and acquisition integration activities to identify and resolve risks in a more timely fashion. This decreased costs in several ways:
Faster ramp-up of operational capacity
Faster knowledge transfer and integration
Faster cause analysis for operational issues and subsequent remediation
Avoidance of quality issues
More on-time deliveries
Kaizen methods training in Spanish for newly acquired staff.
An assessment of Corebridge, to identify opportunities for improvement regarding the setup of product costing through proposal generation.
 Impact: SBTAEP Funded-Training Helped Company Align Staff, Ramp Up Quickly After Acquisition 
PAG is a small business, and the acquisition of another small business needed to pay off quickly. There is a short on-ramp to get the two businesses integrated and working as one. With help from Manex, PAG was able to keep this on-ramp period short, which allowed PAG to begin recouping costs quickly. The newly acquired staff did not have any previous Lean or Kaizen training and needed to be brought up to speed quickly. It would have taken many months to explain the Kaizen process to the new staff, for which PAG did not have time, and Manex was able to extend PAG's culture of using Kaizen methods for team problem solving to the new team members.
As a result of the SBTAEP program and the strategies implemented by Manex, PAG continues to align their goals to improve, grow, and support customers and with the faster integration of the two companies, PAG expects an increase in sales of $3mm and retained sales of $5mm in the coming year.
Contact Manex for Small Manufacturing Training 
For assistance with businesses in Santa Clara, San Mateo, and San Francisco counties, contact George Chao at chao.george@manexconsulting.com or call 925-807-5119. For assistance with businesses in Alameda, Contra Costa, El Dorado,  Marin, Napa, Placer, Sacramento, Solano, Sonoma, and Yolo counties, contact Michael Shabaka at mshabaka@manexconsulting.com or call 925-807-5101.