Average Cost of a Cyber Attack to Manufacturers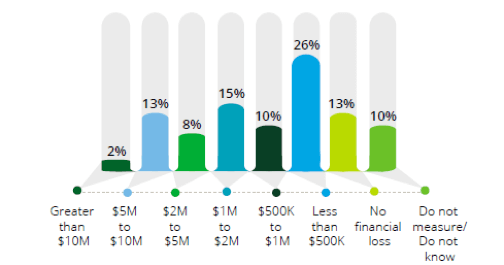 Northern California manufacturing companies need robust cybersecurity implemented to counter today's more frequent attacks on company data storage and flow. Manex cybersecurity consulting for Sacramento, San Jose, Oakland, the entire SF Bay Area and all the way to Eureka is the best available. If you're asking about cybersecurity now, then please call us for an insightful discussion geared to your needs.
Our manufacturer business consulting team has partnered with an expert information management company to affordably provide managed cybersecurity service to manufacturing companies.
Why Now?
The statistics show the small and mid-size business market has not been able to track the constant system upgrades, moves and changes. 60% of these businesses will experience losses from cyber incidents significant enough to drive them out of business within six months. Limited budgets and cyber resources in IT have prevented business owners from protecting their infrastructure. The awareness of the devices, or internet of things (IOT), on networks is almost nonexistent. New requirements for cybersecurity compliance and policies have rolled out to many industries, and there are more to come.
The U.S. Department of Commerce under the National Institute of Standards and Technology issued a mandate, SP 800-171 (DFARS 252.204.7012) outlining the cybersecurity compliance requirements for all supply chain contractors. To continue business with the government, all supply chain contractors must be in full compliance with 14 cybersecurity controls by December 31, 2017.
In addition to implementing these security controls, contractors must also provide documentation of a completed Cybersecurity Evaluation Tool (CSET) test, a plan for improvement and evidence of continuous network monitoring to their prime contractors to retain contracts.

Our Approach
Manex provides an affordable compliance-based cybersecurity managed service to small manufacturing companies that includes:
Completed CSET & Documentation
Network Risk Assessment
Gap Analysis
Plan of Action & Milestones
Continuous Monitoring
Remediation & Best Practices
Turn to Manex as your trusted partner. We not only understand your challenges – we're ahead of them, and we come ready with solutions.
How Do I Get Started?
For more information or to schedule an appointment, contact Manex at 925-807-5100 or email bizdev@manexconsulting.com.
Manufacturing cybersecurity (cyber security) consulting firm – the most hired team to deliver smart, experienced security help for small manufacturers in San Francisco, South San Francisco, SF Bay Area, San Francisco Bay Area, San Bruno, Santa Clara, Palo Alto, Redwood City, Daly City, Santa Clara, Concord, San Jose, Fremont, Hayward, San Leandro, Oakland, Berkeley, Alameda, Richmond, Marin, San Rafael, Benicia, American Canyon, Santa Rosa, Napa, Sonoma, Novato, Fairfield, Vacaville, Dixon, Davis, Woodland, Sacramento, West Sacramento, Roseville, Rancho Cordova, and El Dorado Hills.