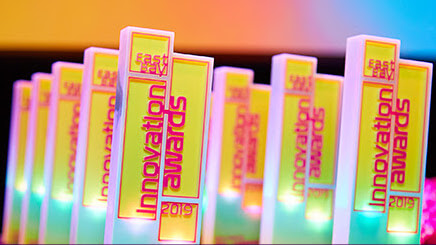 East Bay Innovation Awards
East Bay EDA is now accepting nominations for the 2020 East Bay Innovation Awards (iAwards).
The 8th Annual Innovation Awards will be held on Thursday, March 26, 2020 at Fox Theater in Oakland.
Often referred to as the "Academy Awards of the East Bay," the East Bay Innovation Awards is the premier program of its kind that celebrates and honors the extraordinary companies and organizations that contribute to the East Bay's legacy of innovation. Nominate companies, organizations and individuals that should be recognized for their innovative work!
Nomination Areas:
Advanced Manufacturing
Arts & Culture
Built Environment
Community Impact
Education
Engineering & Design
Food
Health/Life Sciences
Sustainability and Technology
The 2020 Innovation Awards nomination period will close on October 25, 2019.